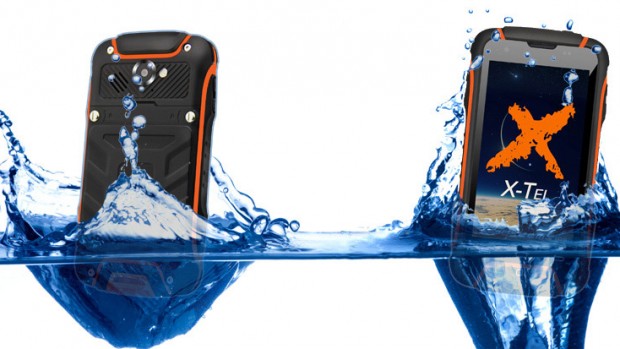 Rugged Protection
Imagine the situation. You go to a party. You leave your phone on the table. And someone, accidentally, spills a drink upon it. You would be surprised to know how often this happens. Or here is another one: the heavens opened, and you have an important call to answer. How your precious iPhone will survive it? Well, this is what waterproof phone cases are for. Basically, it is a device, created specifically to be tough enough and work reliably no matter what. So your information will be safe.
X-Systems
X-Systems are renowned for making such gadgets. Netherlands-based company, it creates smartphones and tablets not just water, dust or shock proof (will survive a significant drop), but theft proof as well. Yes, all devices are running on a special OS, which encrypts your personal information. So not only Mother Nature won't damage your phone, but people as well.
What is a waterproof smartphone?
So what is a waterproof phone case? While answering the question, X-Systems has created a whole new level of protection. By thoroughly choosing the materials and smart engineering the company has built ragged, outdoor-orientated smartphone and tablets, used by professionals, who know that to be connected at any circumstances can't be overpriced.
Read more →