Rugged cell phone X-Tel 3000
Rugged, Shock, Water, Shock-proof cell phone X-Tel 3000
If you are looking for a practical rugged phone – this one is the right for you! Available in black and orange even with a pre-installed WhatsApp application and MP3/MP4 multimedia player.
The X-Tel 3000 is a fully vibration, waterproof, rugged, dustproof and shockproof mobile phone. It has ultra-tough durability and a robust design. This rugged waterproof X-Tel is equipped with camera, Dual-SIM, LED flashlight, Bluetooth, EDGE GPS connection, T9 keyboard (dial-buttons), sunlight readable display and lots more.
The Rugged phone has a 2.0"QCIF Screen, a voice recorder, Dual-SIM and comes with a 2000mAh lithium battery. The X-Tel 3000 can be on standby for more than 330Hours and can give you 15 hours of talking time. This is real industrial outdoor and waterproof phone with a very long lasting battery life.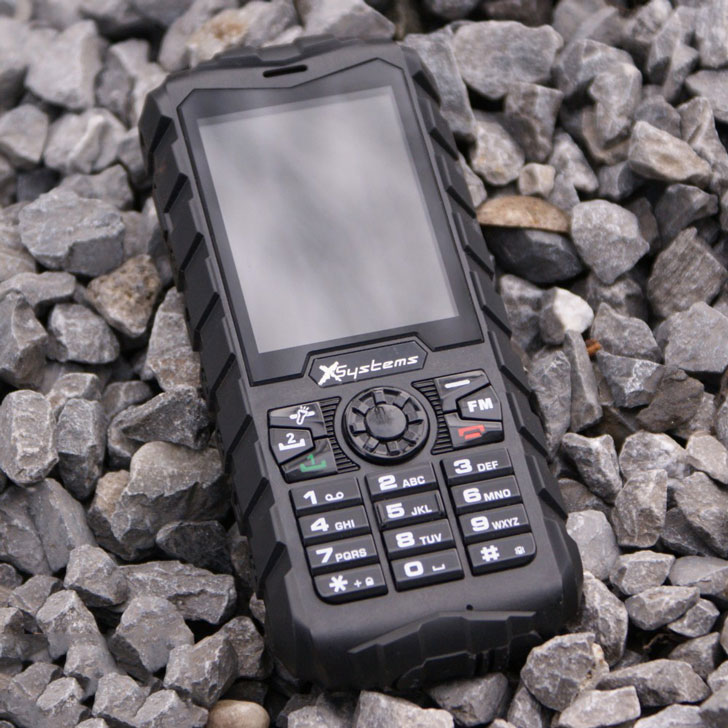 This robust X-Tel phone is specially developed for the essential needs, like calling, text messaging, it has IP68 / IPX8 ratings of protection, can operate in temperatures from -20 to 80 °C.
X-Tel 3000 gives you high performance, stable reliability, extreme durability and secure data. This classic designed phone can survive any condition.