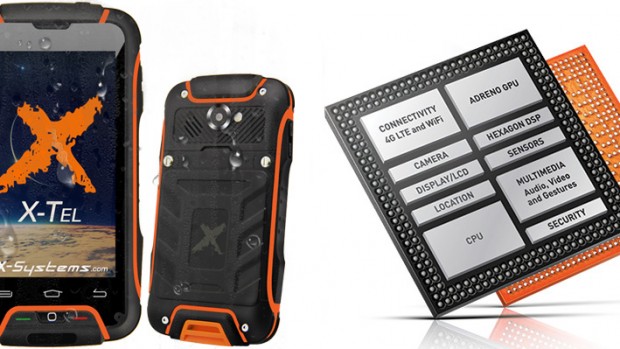 Water resistant mobile X-Tel 7500
While a number of manufacturers now have variaty of water-resistant and waterproof devices, X-system are announcing their amazing, high-quality, innovative and perfect equipped mobile phone X-Tel 7500.
The highest level of protection and rugged
The IP rating (Ingress Protection or Protection from penetration) is an international standard for measuring the level of dust resistance and water resistance of the device.

Water resistant
This water resistant mobile ha the highest possible IP68 protection level, which means it is completely dust tight and totally protected against prolonged effects of immersion under pressure.
This exceptionally outstanding waterproof smartphone has an excellent price / quality ratio and it comes with NFC connectivity and security and is designed for exceptional performance.
Dual-Sim
The phone has dual (Dual) SIM connection and it is compatible with all telecom operators. X-Tel 7500 works on Android 4.4.2 platform with Cortex-A7 Quad Core 1.2GHz processor and has a great 1.3MP front camera + 8 MP back camera, and up to 80 decibels built-in speaker.  X-Tel 7500 offers its holders and 100 dB sound qualities. The built-in audio system uses technology that analyzes the sound and improves its characteristics for optimum experience when playing music and video.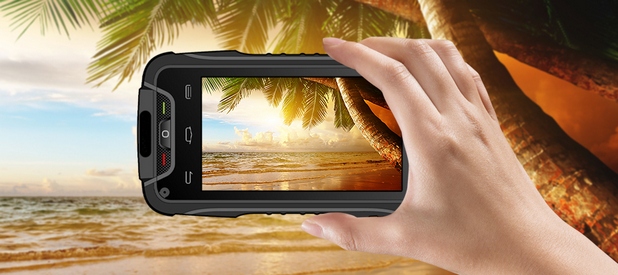 Wireless
In addition, X-Tel 7500 can connect wirelessly with X-Audio and other compatible devices.
This amazing waterproof smartphone got everything you need; works smooth has great capabilities on shock and waterproofness. You can be sure that with X-Tel 7500 you can pass through the most extreme situations and hardest environments.