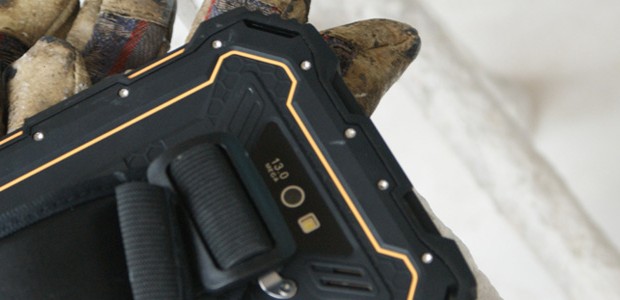 Waterproof Tablets X-Tab 9000 & X-Tab 7500

Waterproof X-Tab 7500
This real piece of art is the second generation tablets from X-Systems. Perfect outdoor and industrial 3G GPS tablet with Wi-Fi and all other features. The tablet is engineered to be robust and durable but still very comfortable in the hand and perfect for the hardworking people who have the need of a better and stronger quality. The X-Tab 7000 is a multi-function all-weather device operating on an Android operating system. This means, which no matter under whatever environmental circumstances the tablet needs to work in, it keeps on surviving. This X-Tab is specially designed to be impact- and resistant proof. With the most advanced specifications and technology, this waterproof tablet can be taken with you, up to a meter under water underwater. The X-Tab is one of the strongest tablets ever and it's bigger than a Smartphone yet smaller than a laptop. It matches both the professional as personal needs.
Technical parameters
In short; your perfect outdoor tablet with boat navigation! Good 8.0 Mega Pixel camera, Sunlight readable 7.0 inch HD screen, latest Android 4.4.2 software with 50+ different languages, Bluetooth:4.0, Can be used between -20 / 80c, Working time: 56 hours, Standby time of 7 Days, 11000 mAh extremely long lasting lithium battery, three boat navigation.

Waterproof X-Tab 9000
The X-Tab 9000 is even better and titled as the "extreme waterproof tablet", is world's first HEXA-proof, waterproof tablet – incredible piece of technology and victorious in any aspect. Extremely compact, durable and very easy to use. X-Tab 9000 is fully dust-, shock-, freeze-, and temperature, oil and waterproof tablets.
Technical parameters
Incredibly sharp camera (8.0 Mega Pixel), 7Inch HD (1920×1080) Sunlight readable 2.0 screen, Android 4.4.2, with more than a 40 languages, Bluetooth 4.0: Using temp: -20 / 80c, Working time: 56 hours, Standby time of up to 7 Days, 11000 mAh lithium battery, GPS network and a SIM card exit. On X-Tab 9000y you can play clear music, connect, navigate, use with internet and watch or create movies. This X-Tab has a powerful 100DB speaker for amazing sound performance.