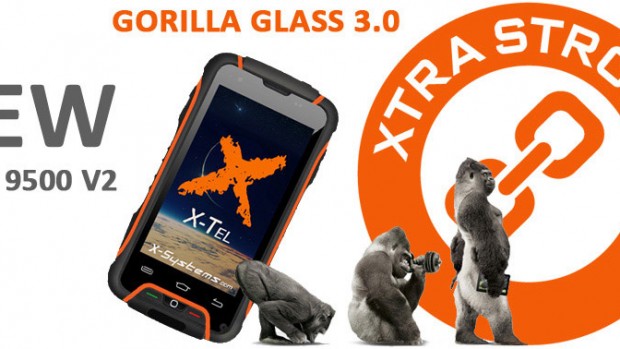 Durable Mobile Phone X-Tel 7500
Durable Smartphones by X-Systems X-Tel 7500
The X-Tel 7500 is a very powerful, ergonomic and strong smartphone created from the highest quality components and material with IP68/ IPX8 level of protection, which equals the military standards. This great outdoor waterproof mobile phone has waterproof and resistant capabilities.
This shockproof phone comes with NFC connectivity and security with an excellent price / quality ratio. X-Tel 7500 is created for exclusive performance. Is works on Android 4.4.2 platform, suitable for all telecom operators with dual SIM connection, works with Cortex-A7 Quad Core 1.2GHz processor and has a great 1.3MP front camera + 8 MP back camera and up to 80 decibels built-in speaker and has additional storage of 32GB.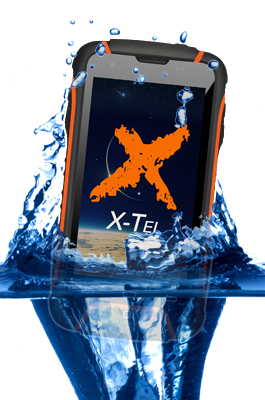 X-Tel 7500 has an SOS emergency button on the side of the shockproof smartphone. The screen of this robust phone includes 4.0 Inch protected and splash-protected Gorilla Glass 2.0.
However this ruggedsmartphone would not be complete without the excellent XL-Viewer software, which is so obviously installed as default and can be optimized as desired. The XL-VIEWER software ensures that the keys of the mobile phone to be bigger and therefore easier to use and provide fast access to desire applications – they need to be touched only once and making mistakes are excluded.